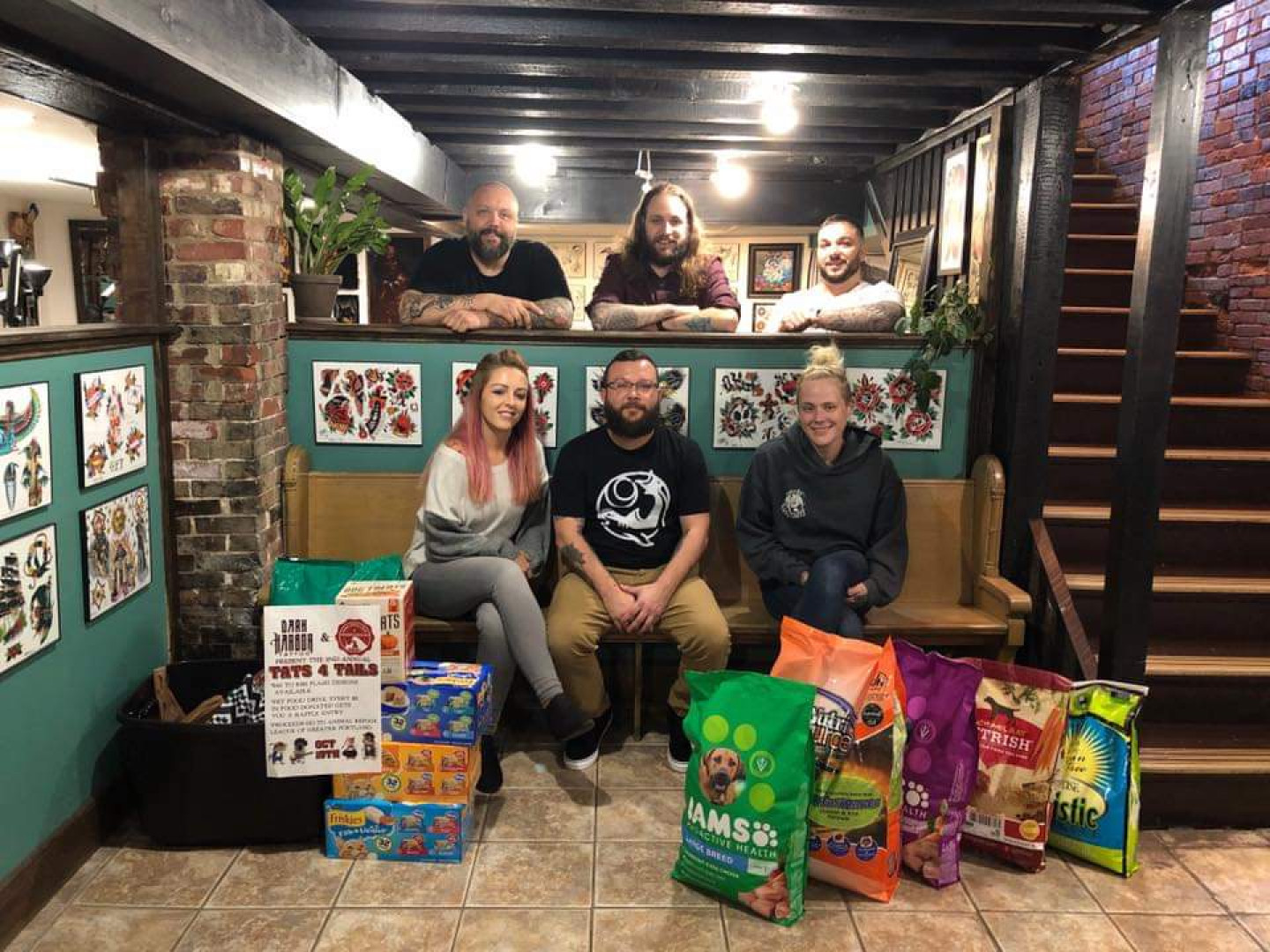 Tats 4 Tails - October 19, 2019
Thank you to everyone that joined us for our second annual Tats 4 Tails on October 19th. This event was a HUGE success! We raised $7350 in monetary contributions, as well as food and supplies donations. The photo to the right was taken November 1st, 2019 by the ARLGP (Animal Refuge League League of Greater Portland as we gave them the check and other supplies. This is a true testament to how great the turnout for this event was!

Please take a minute to view all of the other photos below from the event. We cannot wait for our third annual event to raise the bar with our donations to the ARLGP!